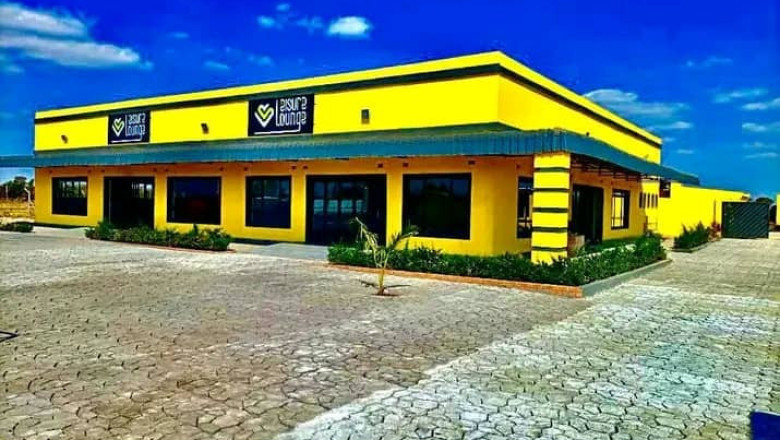 Entertainment at leisure Lounge
As the weekend approached, anticipation heightened in Gokwe Centre for an unforgettable entertainment experience at Leisure Lounge. Known for its vibrant atmosphere, cold beers, and delectable food, Leisure Lounge has solidified its position as the ultimate weekend destination. This past weekend, the Lounge reached new heights of excitement with a supermassive performance by fan-favourite DJs Shabba and Tsunami, creating an electrifying atmosphere that had patrons buzzing with energy.
Leisure Lounge has become synonymous with top-tier entertainment, and this weekend was no exception. DJ Shabba and DJ Tsunami, two highly acclaimed Djs, took the stage by storm, delivering a performance that can only be described as supermassive. The duo seamlessly blended a variety of music genres, keeping the crowd on their feet throughout the night.
With DJ Shabba and DJ Tsunami on the lineup, Leisure Lounge transformed into the go-to entertainment spot for the weekend. The Lounge's commitment to providing a memorable experience was evident as patrons revelled in the pulsating beats and infectious energy. The combination of cold beers, mouthwatering food, and stellar performances created an unbeatable weekend ambience.
Leisure Lounge understands that a weekend out is incomplete without refreshing beverages and delicious food. The Lounge's well-stocked bar offered a variety of cold beers, providing the perfect accompaniment to the lively beats. Additionally, the culinary team curated a menu that satisfied every palate, ensuring that patrons could indulge in the finest flavours while enjoying the entertainment.
The weekend at Leisure Lounge wasn't just about established DJs; it also showcased the talents of upcoming artists. Daffy D, a local hip-hop musician, delivered a performance that left a lasting impact on the audience. The Lounge's commitment to promoting local talent added an extra layer of excitement to an already exhilarating night.
Leisure Lounge once again proved why it holds the title of Gokwe Centre's premier entertainment destination. The weekend's festivities, headlined by the dynamic duo of DJ Shabba and DJ Tsunami, set a new standard for entertainment in the region. With a perfect blend of music, cold beers, and culinary delights, Leisure Lounge continues to be the ultimate choice for those seeking an unforgettable weekend experience. As the beats echoed through the Lounge and local talent like Daffy D made their mark, it became clear that Leisure Lounge is not just a venue; it's a celebration of Gokwe's vibrant culture and dynamic entertainment scene.
You may also like