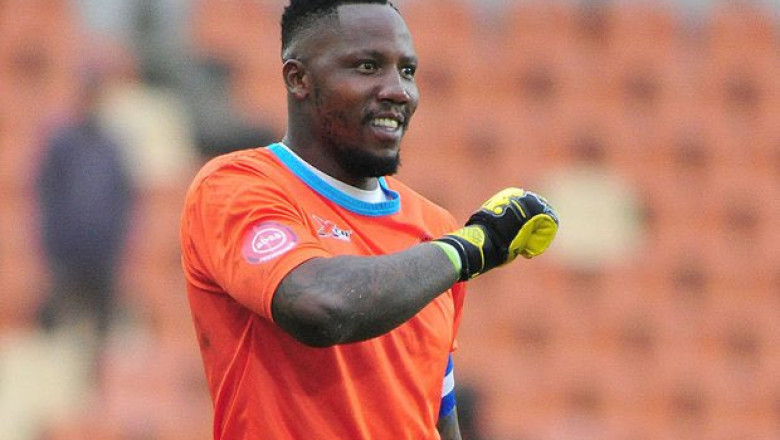 Former Warrior's goalkeeper George Chigova has died
The football community mourns the loss of former Warriors goalkeeper, George Chigova, who passed away recently. The towering figure known as "Zikeeper" for his commanding presence between the posts was not only a formidable force on the field but also a beloved figure in the hearts of football enthusiasts.
Chigova's journey in the world of football was marked by passion, dedication, and resilience that inspired many. Born in Zimbabwe, he rose through the ranks, leaving an indelible mark on the national football scene. His career spanned across notable clubs, including Dynamos, Polokwane City, and SuperSport United, where he made a lasting impact.
The football fraternity was shocked earlier this year when Chigova suffered a heart attack in July, an incident that led to his temporary withdrawal from the game. Despite the challenges posed by his health, he continued to be an inspiration, demonstrating the strength of character that defined his career.
Chigova's time with Dynamos showcased his raw talent and exceptional goalkeeping skills, earning him recognition not only within Zimbabwe but also on the continental stage. His commanding presence in front of the net made him a fan favourite, and his contributions were pivotal in Dynamos' successes during his tenure.
The journey continued for Chigova as he ventured beyond Zimbabwe's borders, making a significant impact in the South African football scene. His stint with Polokwane City allowed him to showcase his skills in the Premier Soccer League, where his performances did not go unnoticed. Chigova's athleticism, shot-stopping abilities, and leadership qualities endeared him to both teammates and fans alike.
The pinnacle of Chigova's career came during his time with SuperSport United. As the last line of defence for the club, he brought a sense of security and confidence to the team. Chigova's imposing figure and unwavering commitment made him an integral part of SuperSport United, leaving an indelible mark on the club's history.
Off the pitch, George Chigova was known for his humility, dedication, and love for the sport. His impact extended beyond the confines of the football field, as he became a role model for aspiring goalkeepers and a respected figure within the football community.
As the football world mourns the loss of a true legend, George Chigova's legacy lives on in the memories of those who witnessed his remarkable journey. The "Zikeeper" may have left the physical realm, but his contributions to Zimbabwean and South African football will forever be etched in the annals of the beautiful game. May his soul rest in peace, and may his spirit inspire future generations of goalkeepers to reach for the stars as he once did.
You may also like