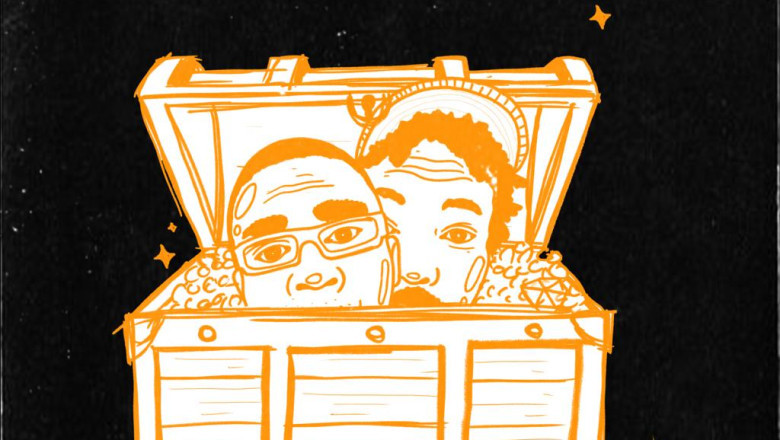 Stream the Album
Zimbabwean hip-hop has a new jewel in its crown with the release of "Treasure," the highly anticipated sophomore album from the dynamic duo of Malcom Mapfunde and Synik. Following up on the legendary success of their 2021 album "Trash," the pair has once again joined forces to deliver an enthralling musical experience that explores the depths of their creativity and lyrical prowess.
Self-Discovery and Resilience
"Treasure" is more than just an album; it's a journey of self-discovery and resilience. Mapfunde and Synik delve deep into their own narratives, weaving intricate tales of personal growth and the struggles they've encountered along the way. This album is a testament to their ability to turn life's challenges into lyrical gold.
Innovative Soundscapes
One of the standout qualities of "Treasure" is its innovative soundscapes. The album pushes the boundaries of Zimbabwean hip-hop, experimenting with unique beats and melodies that create an immersive sonic experience. Each track is a sonic treasure chest waiting to be opened, revealing a new facet of Mapfunde and Synik's artistic vision.
Collaborative Brilliance
"Treasure" doesn't just shine because of its primary contributors. The album features guest verses from some of Zimbabwe's finest wordsmiths, including Jungle Loco and Tulk Munny. These collaborations add depth and diversity to the project, making it a showcase of the country's top hip-hop talent.
Tracklist Highlights
The tracklist of "Treasure" is a journey in itself, with each song offering a different perspective on life's intricacies. "Treasure Map" sets the stage for the adventure, leading into "Gold Rush" with its infectious energy. "Change" and "Don't Throw it Away" explore themes of transformation and perseverance, while "Black Diamond" and "Gems" shine with lyrical brilliance.
As the album progresses, "Pot of Gold" and "Golden" capture the essence of chasing dreams and the pursuit of success. "Good Old Days" wraps up the journey with a reflection on nostalgia and the passage of time, leaving listeners with a sense of fulfillment and nostalgia.
"Treasure" is more than just an album; it's a testament to the ever-evolving Zimbabwean hip-hop scene and the creative genius of Malcom Mapfunde and Synik. With its electrifying beats, thought-provoking lyrics, and captivating storytelling, "Treasure" solidifies their position as prominent figures in the country's music landscape. This album is not just a collection of songs; it's a treasure trove of hip-hop artistry that will resonate with fans and newcomers alike. Dive into the world of "Treasure" and discover the gems hidden within its lyrical brilliance.
You may also like