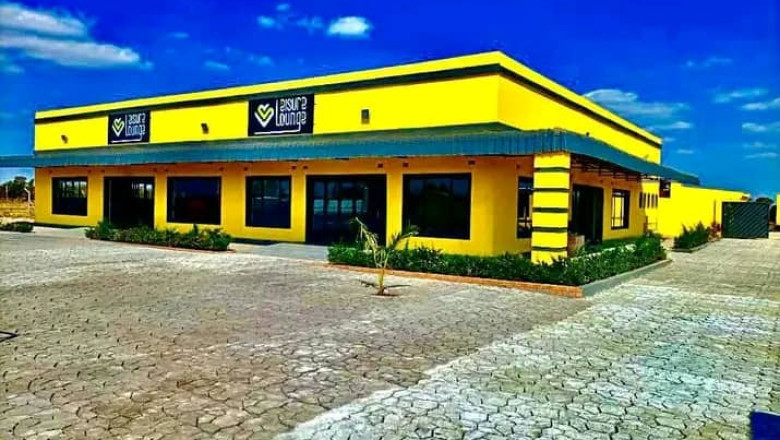 Your Ultimate Entertainment Destination in Gokwe Centre
The holiday season is just around the corner, and there's no better place to celebrate than at Leisure Lounge in Gokwe Centre. Nestled in the heart of this vibrant community, Leisure Lounge is not just another entertainment venue; it's an all-encompassing destination for family gatherings, business meetings, weddings, and more. With an array of amenities and services, Leisure Lounge has earned its reputation as one of the best places to be during the festive season.
The Perfect Setting for Family Gatherings:
Leisure Lounge is a family-friendly establishment, making it the ideal location for your festive season get-togethers. The comfortable and welcoming atmosphere ensures that everyone, from the youngest to the oldest family members, will feel right at home. With a focus on family, the Lounge provides a space where you can create cherished memories with your loved ones.
State-of-the-Art Conference Rooms:
For those looking to combine business with pleasure during the holiday season, Leisure Lounge offers top-notch conference rooms. Whether you're planning a corporate meeting, a workshop, or a seminar, their fully equipped facilities can accommodate your needs, ensuring a productive and professional atmosphere.
Private Lounge for Business and Pleasure:
Leisure Lounge goes the extra mile to cater to its business clientele. A private lounge is available for those who need a more exclusive and private space to conduct their meetings or negotiations. This blend of business and leisure makes it a versatile choice for any occasion.
A Scenic Wedding and Celebration Venue:
Your special day deserves an exceptional location, and Leisure Lounge fits the bill perfectly. With a beautiful and well-maintained venue, your wedding, birthday celebration, or farewell party can be a truly memorable event. The dedicated staff at Leisure Lounge will work with you to ensure your event is tailored to your desires.
Savour Delicious Food from the Grills:
The festive season wouldn't be complete without mouthwatering food, and Leisure Lounge offers a delectable menu featuring a variety of grilled dishes. Whether you're in the mood for succulent steaks, fresh seafood, or vegetarian options, the culinary team at Leisure Lounge has you covered.
Ensuring Safety and Security:
Your safety and security are of utmost importance at Leisure Lounge. They have implemented comprehensive security measures to provide a worry-free environment for all visitors. Whether you're celebrating with your family, colleagues, or friends, you can relax and enjoy your time at the Lounge with peace of mind.
The Ultimate Festive Season Destination:
As we approach the festive season, Leisure Lounge becomes the epicentre of celebration in Gokwe Centre. With a diverse range of offerings that cater to various interests and needs, it's easy to see why Leisure Lounge is the best place to be during this joyous time of the year.
it's easy to see why Leisure Lounge is the best place to be during this joyous time of the year. And to make the festivities even more exciting, fans' favourite DJs, Shabba and DJ Tsunami, will be hosting plenty of entertainment, ensuring that the good times keep rolling all night long.
In Gokwe Centre, the Leisure Lounge stands out as the ultimate destination for entertainment, family gatherings, business meetings, and special celebrations. With its picturesque setting, excellent amenities, and a commitment to ensuring your safety and satisfaction, this versatile establishment is the perfect place to make the most of the festive season. So, make your holiday season memorable and join the festivities at Leisure Lounge for an unforgettable experience.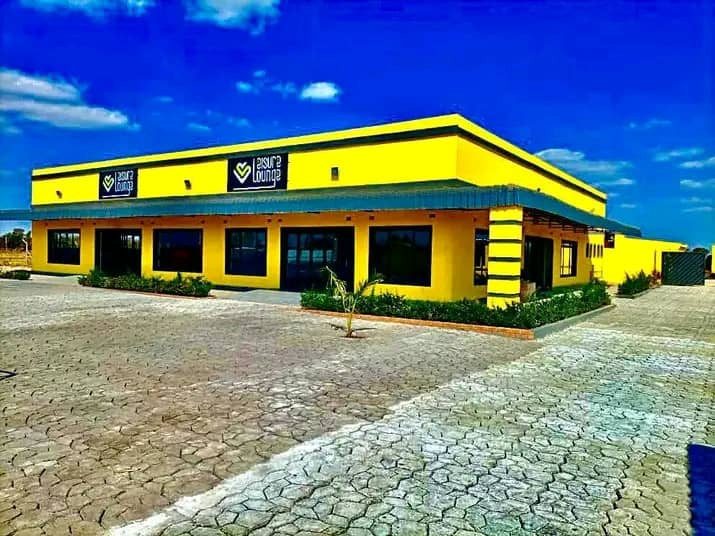 You may also like