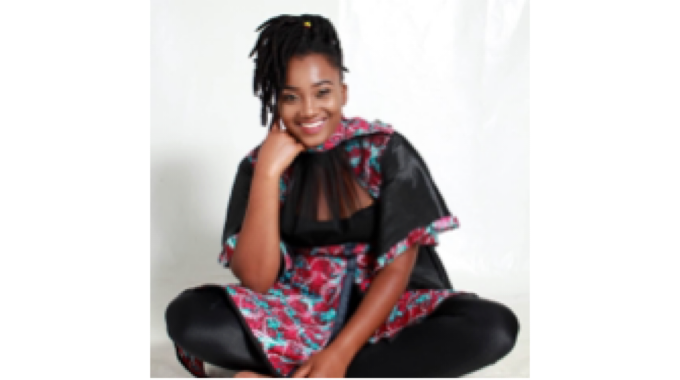 Ngqwele Dube, Leisure Correspondent
THE inaugural Bulawayo Arts Festival presented women with a stage to shine with over 45 percent of the performances coming from the fairer sex.
Nhimbe Trust's deliberate thrust of putting women artists in the limelight saw both established and emerging artists, dishing out outstanding acts across the board to a worldwide audience.
In line with its programme for the advancement of women artists, Nhimbe Trust said they were pleased to note the strong representation of female artists.
"Women represented 46.5 percent of 127 performers altogether, in 22 music acts, three dance, five poetry, one fashion, three comedy acts and five theatre productions," read an article in Pusle, a newsletter published by Nhimbe.
Vuyo Brown
Emerging jazz singer-songwriter Vuyo Brown said believes her online presence's recent rise is due to the online performance at the BAF.
She said the wider online audience brought attention to her music beyond what an ordinary unstreamed live show would have done.
"A lot of artists wanted to be part of it (BAF), so it was a big deal that I got to be part of the lineup.
Vuyo Brown
"I enjoyed performing online because you really have the people's attention. In festivals and shows I've done before, people might be listening to you, but there's so much happening around them, so the chances of them really capturing and appreciating the music is not really there. But with online shows there is more attention, along with feedback as well, people posting and chatting as you go; people enjoy and appreciate that.
"I got a lot of feedback from that festival, followers and new supporters, and more people downloaded my music, so I got a lot of attraction from that performance. Some people didn't know about me or my music before, and I was really glad afterwards, that it was online. I don't know if it had been in normal times, if I would get to be noticed like that," said Brown.
Musician, Thandi Dlana said she was exhilarated at being part of the inaugural BAF as she explored new ways of reaching out to the world during a time when they couldn't perform in front of fans.
"It was great to perform for the online audience and wait for it to be viewed by the rest of the world afterwards as well. It was a great experience for me. Because of our passion for music and understanding it was the first edition we were very happy to be chosen, and by the next edition we hope the festival will find stronger support."
Other female artists that were part of the festival included Nkwali, Michelle Moyo, Selmor Mtukudzi, Lorraine Stot backed by Mimmie Tarukwana and Lily; Thandi Dlana, Prudence Delah Dube, Sandra Ndebele, Vuyo Brown, dancers of Iyasa and Bolamba Culture Birds.
Actresses in Blood Tongue, The Musical by Nhimbe Trust; Agnes Ncube, Musa Sibanda, Sithabile Ndubiwa and Lady Tshawe in Vagina Monologues while young actresses from Nketa High school, models from Umceco The Show, the talented young Choice from Oxide and Lisa Sidambe complete the female crew.
"Online feedback has been continuous, bringing people together in realtime and beyond, by the end of June the performances had reached 142,262 viewers (BAF and Bulawayo City Council viewership com-bined)," read the article.
The inaugural Bulawayo Day Festival was held online to comply with lockdown regulations.